30.09.2021
Strong cardboard packaging – where is it used?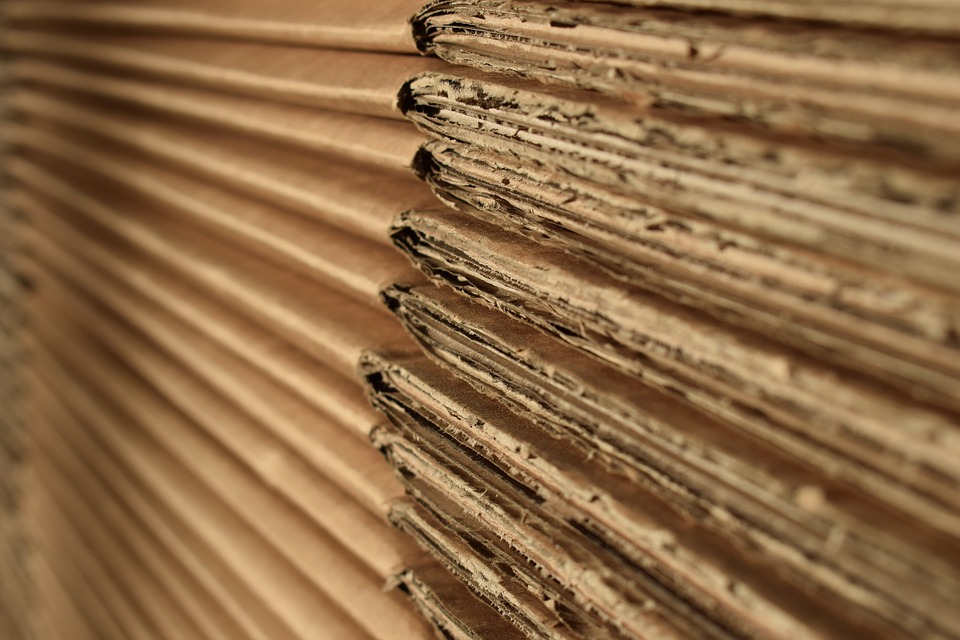 Product packaging is extremely important in every sector of industry. Some companies, however, use much more cardboard packaging than others. Such products allow you to pack finished goods, protecting them from the effects of various factors. Where are cardboard packaging most often used?
What can durable cardboard packaging be used for?
Strong packaging is perfect not only for packing goods for transport. They are used wherever it is necessary to properly store a given product or protect it from external factors. Cardboard perfectly protects corners. It absorbs impacts and allows you to protect the product from dirt.
Any print can also be used on cardboard. For this reason, the 7-layer cardboard box is particularly appreciated by people who care about durable packaging and the possibility of their personalization. Usually, entrepreneurs choose prints with the company's logo. In this way, you immediately know what products are stored or transported in a given box.
Ordinary cardboard packaging is used i.a in the food industry. Durable models have been created for much more demanding customers. They allow you to secure items that are large or fragile.
Where is strong cardboard packaging used?
7-layer cardboard is ideal for packing various items. Its thinner counterparts are also used in many industries and more. Carton packaging is generally used, i.a. for:
packaging of clothing and footwear,
removals,
storing documents,
transport of food products,
sending products to customers,
transport of various types of products,
archiving,
storage of goods in industrial plants.
There are really many applications of products such as durable cardboard packaging. All thanks to the strength and lightness of this material. It protects perfectly against external factors and is extremely resistant to load. It allows you to store goods of different dimensions, depending on the selected packaging. Cardboard is used by many enterprises. It is a permanent equipment of logistics centers and industrial plants. Strong packaging appears wherever it is necessary to carry or store large, heavy goods. However, cardboard is also used in the food industry and offices.
Strong 7-layer cardboard packaging has a specific application. They are not used to store clothes or food. They are mainly used for packing such items as:
furniture,
electronics,
industrial products.
They are also perfect for transporting delicate items to customers. They are an ideal choice for valuable or very delicate objects. They perfectly protect against external factors and protect i.a. against excessive load. In addition, you can fill them with a special filling that protects the items placed in the package from moving.
Why is cardboard packaging so popular?
Durable cardboard finds its application wherever it is necessary to secure goods. It is an excellent alternative to metal or wooden packaging. The carton is lighter and at the same time does not cause a danger to workers. It does not require the use of nails and does not have splinters. This solution is cheaper, but it is also popular due to several other issues.
The 7-layer cardboard allows you to transport without folding, thanks to which it takes up less space. When you reach your destination, you just need to fold it in the right way and pack the selected goods in it.
7-layer cardboard is very durable and at the same time much lighter than solid wood boxes. What's more, the cardboard can be completely recycled.
On durable cardboard you can easily apply any prints. For this reason, cardboard packaging often performs an advertising function. Their walls are up to 14 mm thick, which is why they effectively protect the packed goods, and at the same time they are stable and retain the initial form.
Durable cardboard packaging and product type
Cardboard packaging is created to individual order. Therefore, you can adjust them to the parameters of a particular product. Individual models differ from each other i.a. dimensions. Often, in their cases, special stiffening and cushioning materials are also used. Their height or exact shape depends only on what exactly is to be stored in a given package.
By choosing strong cardboard packaging from our offer, you can decide on their exact size or shape. In this way, it is possible to easily adjust a specific box to the requirements of a given product. We also offer flexographic printing, which makes the packaging can also have an advertising function.
Back to list