19.03.2023
Wooden crates vs. cardboard boxes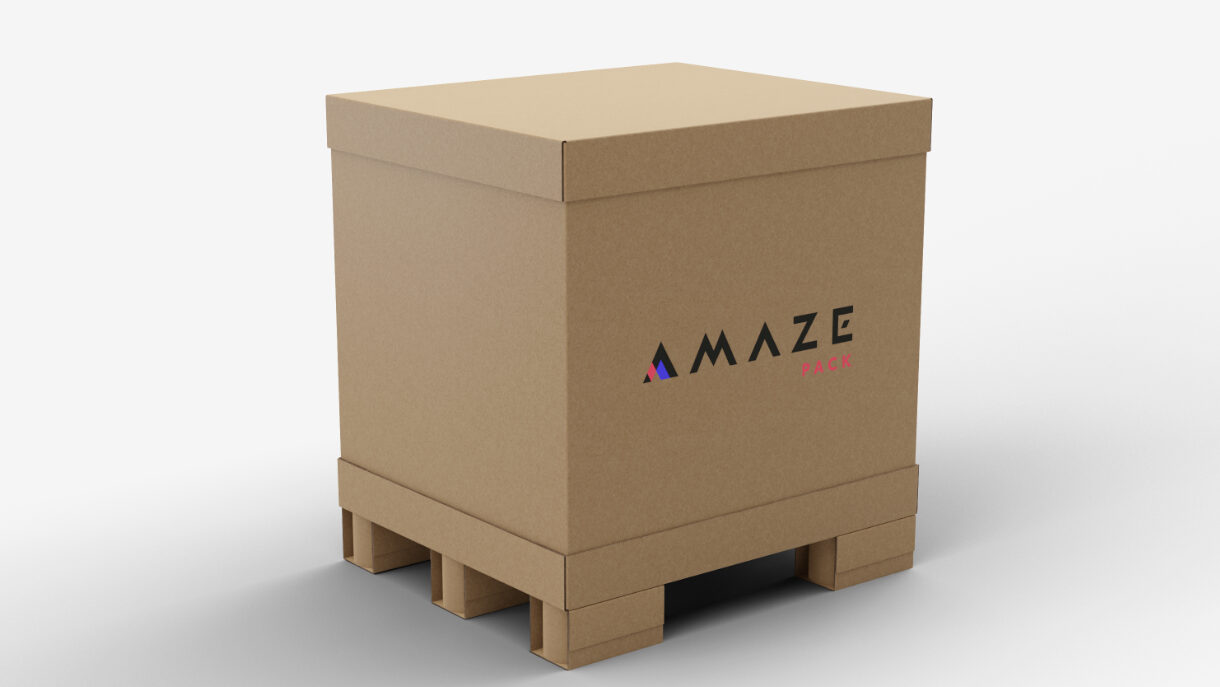 What is crucial for shipping logistics is to ensure that the goods are securely packaged. On the one hand, the goods need to be maximally protected against adverse external factors, but, on the other, convenience of transport and handling is also important. The packaging solutions available on the market include cardboard boxes and wooden crates. What are the differences between them and which one should you choose?
Cardboard boxes – main advantages
Cardboard boxes are a solution that combines safety with convenience and ease of handling. They offer effective protection against moisture, contamination, dust and dirt. Cardboard boxes can be used to transport both products in unit packaging, as well as objects with irregular shapes. They are made of corrugated cardboard with high GSM value, which determines their strength. The cardboard consists of 5 or 7 layers, which translates into a high level of safety and resistance to mechanical loads as well as pressure and impact.
Cardboard boxes – environmental friendliness
In addition to easier transport and a high level of safety, it is also worth to mention the benefits for the planet that this solution offers. The boxes are manufactured from recycled materials, and are 100% recyclable, which makes it cheap to dispose of them. The structure meets the ISPM15 phytosanitary standard. Compared to wooden crates, cardboard boxes are up to 80% lighter. Their low empty weight greatly improves work ergonomics of fitters. It should also be emphasised that the lower gross loading weight translates into considerable savings on transport, as well as lower carbon dioxide emissions.
Cardboard boxes – easy assembly
Cardboard boxes are the best solution if instant assembly and disassembly is required. This is due to their unique, patented structure. A single box consists of a cardboard lid, bottom, body and feet. It is possible to customise the size and add a multicolour print on the side walls. High-quality branding will surely help your company stand out among the competitors. Cardboard boxes are supplied in parts for self-assembly. The assembly itself is extremely simple and quick and, most importantly, does not require the use of any tools or nails.
Additional features of cardboard boxes
It is worth mentioning another very important advantage of using cardboard boxes for shipping goods – their stackability. In this way, a lot of space can be saved and, at the same time, far more products can be transported at once. The boxes are folded flat for easy and comfortable transport. They have a load capacity of up to 10.2 tonnes, which has been certified. The described solutions have many advantages, but one requirement should also be mentioned. These kind of boxes must be stored under a roof.
What are the features of wooden crates?
Wooden crates are very popular due to their rigid structure and high load capacity. For this reason, they are often used to transport heavy loads by sea, land and air over large distances. This is also related to the possibility of their storage, regardless of the weather conditions. When shipping goods across continents, the weather can change dynamically, so this feature is absolutely essential. Sturdy wooden crates can also be stacked, which makes their transport easier.
However, compared to cardboard boxes, their handling is much more difficult and time-consuming. First of all, their assembly requires the use of nails and tools, making the process much longer and reducing work ergonomics for the fitters, The creates themselves are also much heavier, especially when compared to cardboard boxes. Their high empty weight translates into a higher gross loading weight and, consequently, higher transport costs. Although the material can be recycled, it is more expensive to dispose of.
Back to list