23.11.2022
How to pack glass for transport?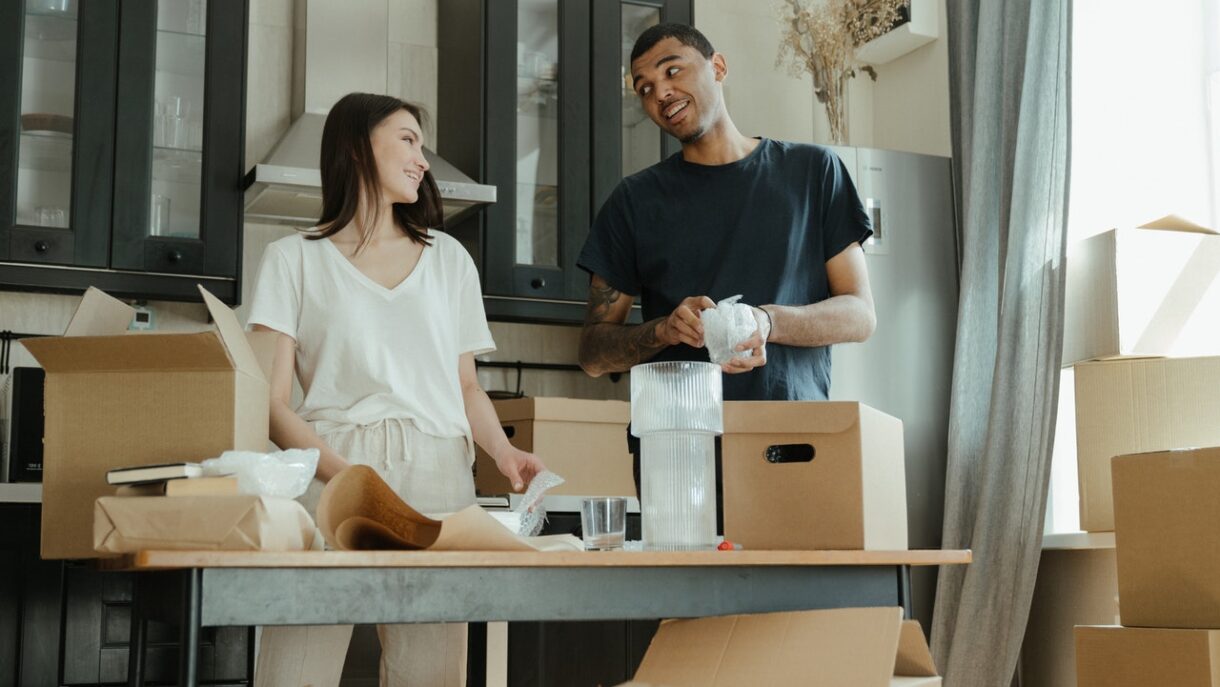 The rapid growth of the e-commerce industry in recent years has meant that trade has largely moved to the Internet. Although stationary shops will always have their supporters, it is very likely that online trade will continue to grow. Therefore, there will also be an increased interest in companies that produce cardboard packaging. One of the materials most susceptible to mechanical damage is glass. Online shops that offer products made of this material need to properly secure the goods before shipping. How can glass be effectively protected? How to pack glasses and other glassware properly?
Safe shipping of glass products – benefits for both parties
Safe delivery of a consignment containing glass items is in the interest of both the seller and the buyer. Why? Every seller strives to reduce the number of returns resulting from damage to products during transport as much as possible. For obvious reasons, this generates financial losses. In addition, it requires a return procedure to be set up, which involves accounting. On the other hand, the buyer does not want to waste time sending back and re-ordering the selected products. Most customers expect their consignment to be delivered safely in the shortest possible time.
So how do you effectively protect glass during shipping? First of all, use effective and proven methods. Cardboard dividers are elements which simultaneously perform as many as three functions. The first is the separation of glass products (e.g. glasses). Why is this so important? One of the key recommendations for securing glass products is to separate them correctly. How this looks in practice? Poszczególne elementy wykonane ze szkła nie mogą mieć ze sobą styczności. It is worth noting that even a small contact area can lead to the glass breaking, for example as a result of vibration or shock during transport. What are the other two functions of cardboard dividers? You will find out later in this article.
How to pack glasses and other glassware safely?
Cardboard dividers and trusses also have a protective function – by reinforcing and stiffening the entire shipment. Why is this important? Primarily because of the circumstances of transport. You never know under what exact conditions a parcel will be transported. There may be other (much heavier) parcels on it. In addition, a situation may arise during transport in which the consignment temporarily changes orientation (e.g. it will be transported on one side). In such cases, a reinforced construction is particularly important. What other functions do cardboard dividers and trusses have?
The reinforced protection of the glass elements is another, third function of the additional carton elements found in packaging with glass products. Even in the event of incorrect transport, loading or unloading of parcels, the glass products will in most cases remain intact.
It is also worth mentioning that such additional protection is available in various sizes, so that it can be easily adapted to the size of a particular carton. What's more, there are different types of cardboard to choose from, as well as the weight of the cardboard dividers. This wide variety means that it is no problem to match the protection to the items being transported and the type of cardboard.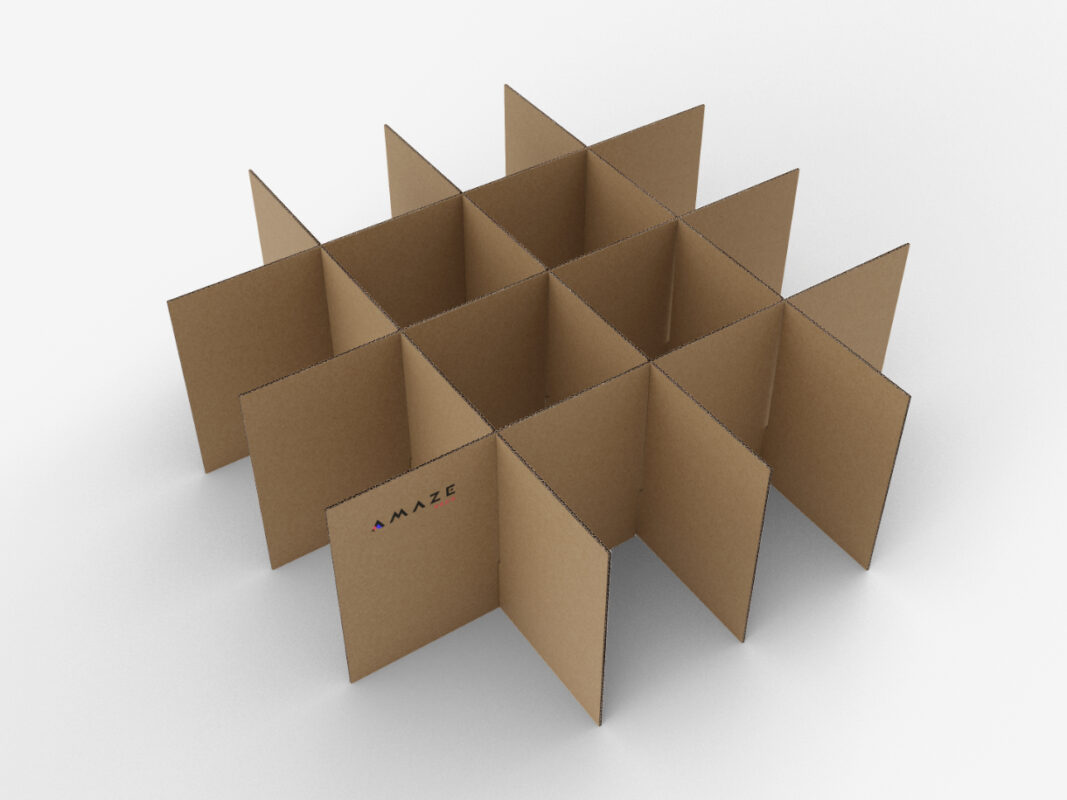 Cardboard dividers – what else is worth knowing about them?
A grating that has been correctly adapted to the cardboard packaging will certainly not fall out during transport. The correct adjustment of the cardboard and the dividers is particularly important for the safety of glass objects.
Trusses effectively protect stemware, glasses, bottles and otherglass items against scratches and breakage. Such defects can also be grounds for return and should therefore be avoided.
Shipping of cardboard dividers is carried out in the form of folded items. In practice, this means that even a large number of trusses take up relatively little space. Combined with the low weight of cardboard, the shipping costs are not prohibitive.
Cardboard dividers, as the name implies, are made of 100 per cent of biodegradable cardboard. By using the trusses, we do not have a destructive impact on the environment – unlike protective materials made of plastic.
Glass consumer products can also be shipped in high-strength packaging – made of high-weight cardboard consisting of 5 or 7 layers. This solution is particularly recommended for valuable, unique or very fragile products made of glass. Robust packaging guarantees a high level of stability, maximum resistance to mechanical damage and excellent cushioning of the products. This is why it is a good idea to get them if you want to guarantee safe shipping for your customers.
Back to list